Radio Broadcast

Ineffable Sounds on No Bounds Radio
Presenting all things sound art: soundscapes, experimental music, sonic meditations, field recordings, sound poetry and audio essays. Shows are released every 2 months.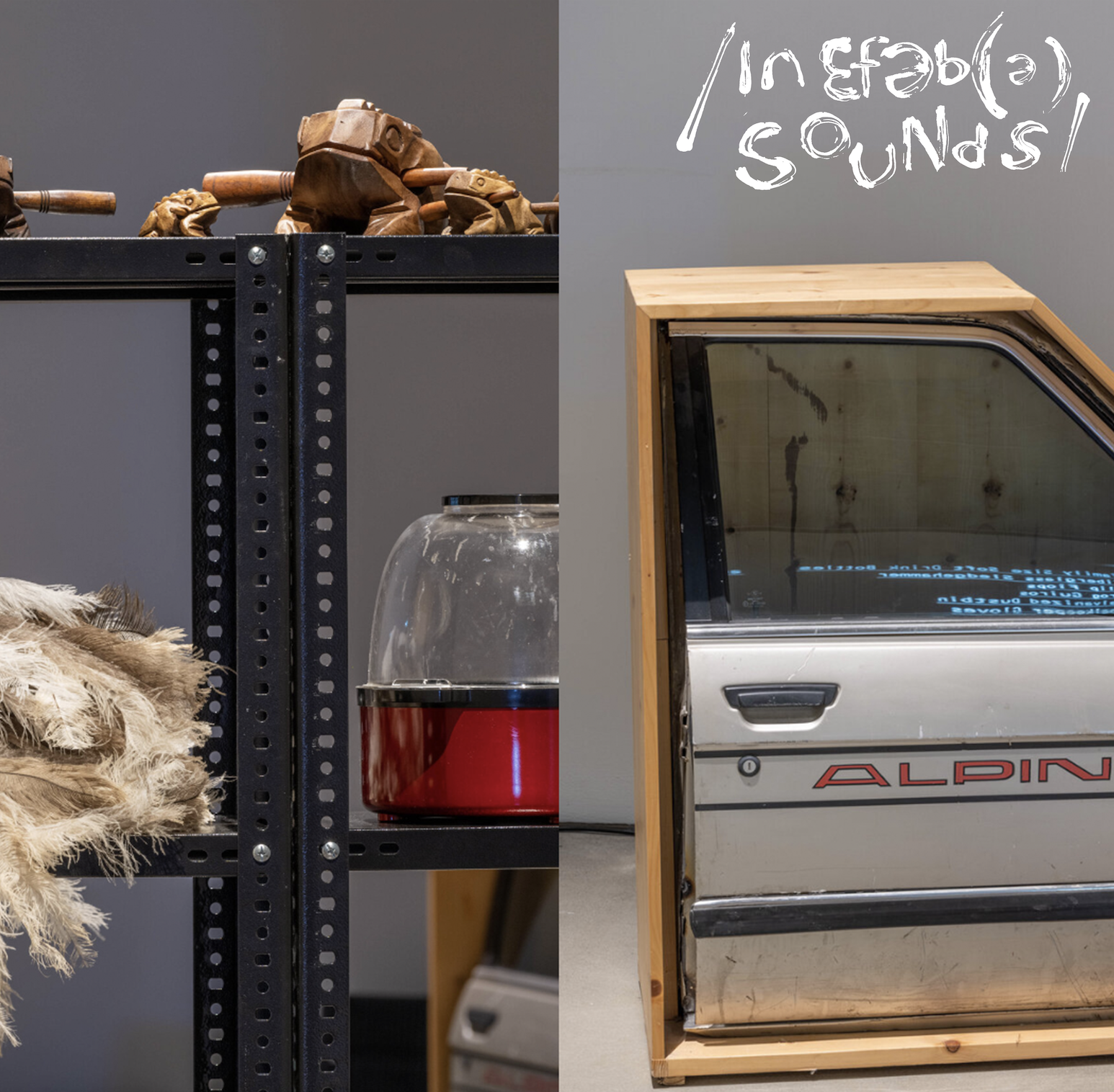 Episode 1, 23/02/23 Episode 2, 27/04/23 Episode 3, 29/06/23 Episode 4 24/08/23






Live Events

Ineffable Sounds Live
Following the 2 month radio broadcast schedule, Ineffable presents Live events in response to each themed radio show.
Ineffable Sounds Live : Ambient Night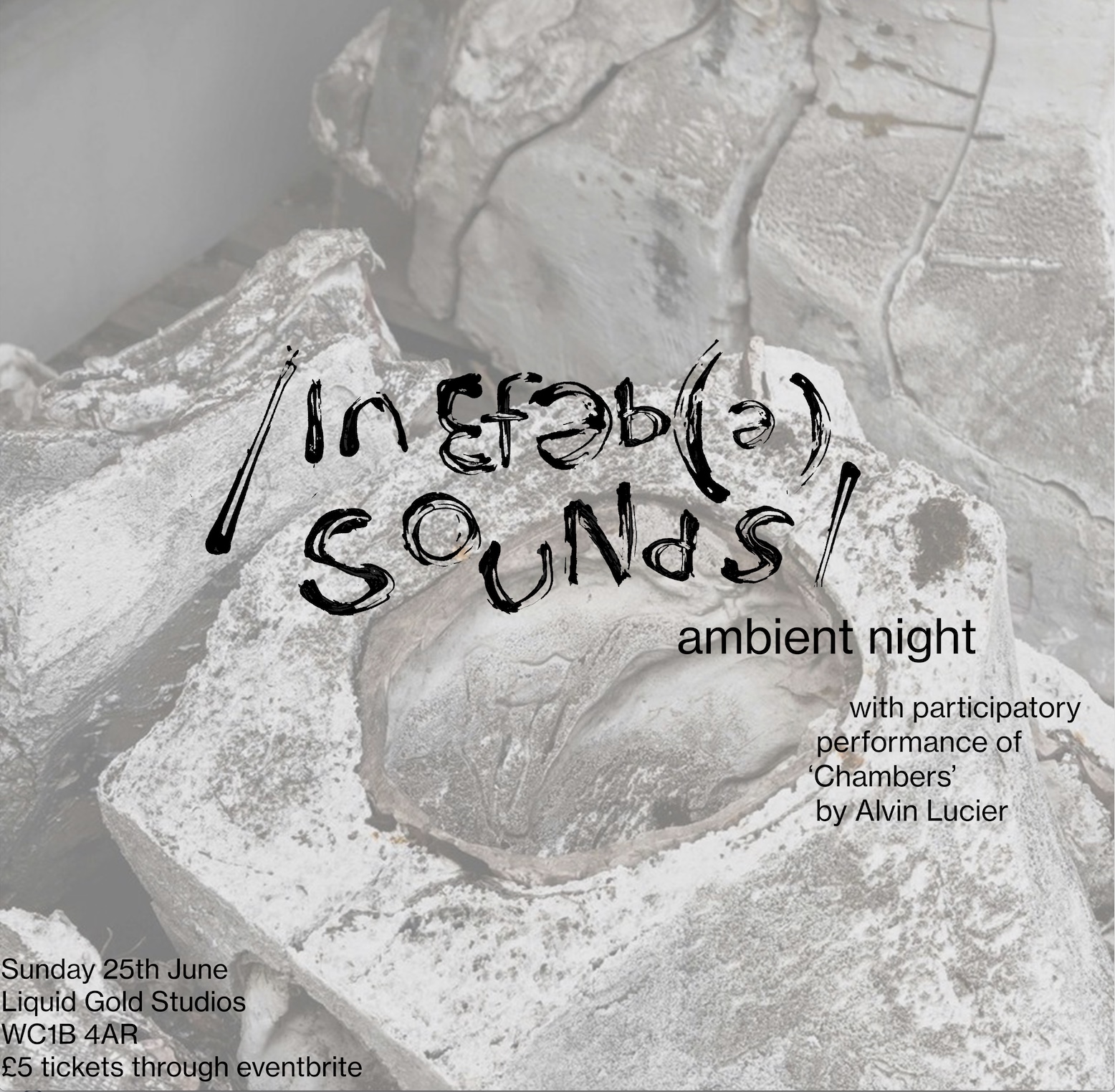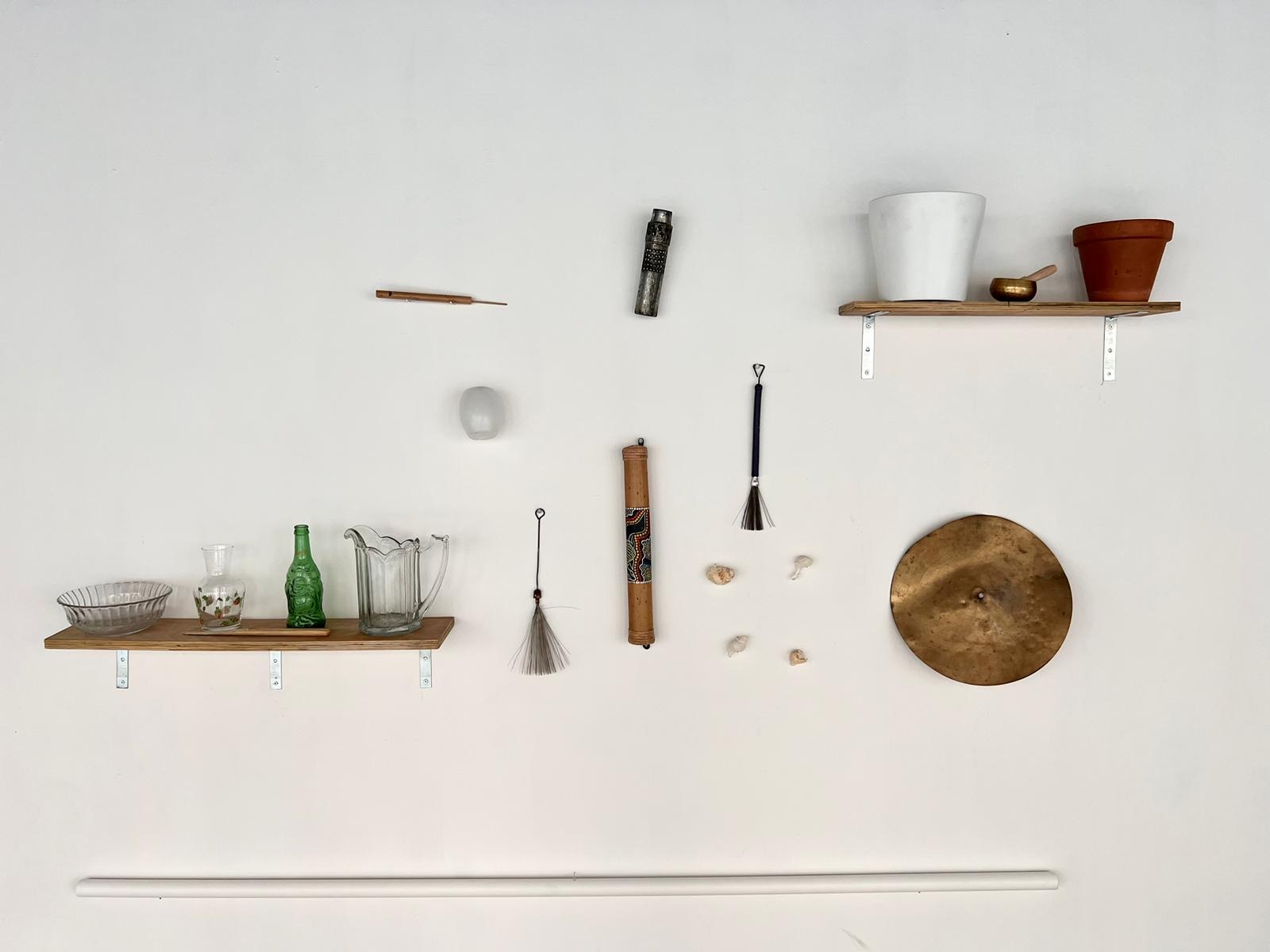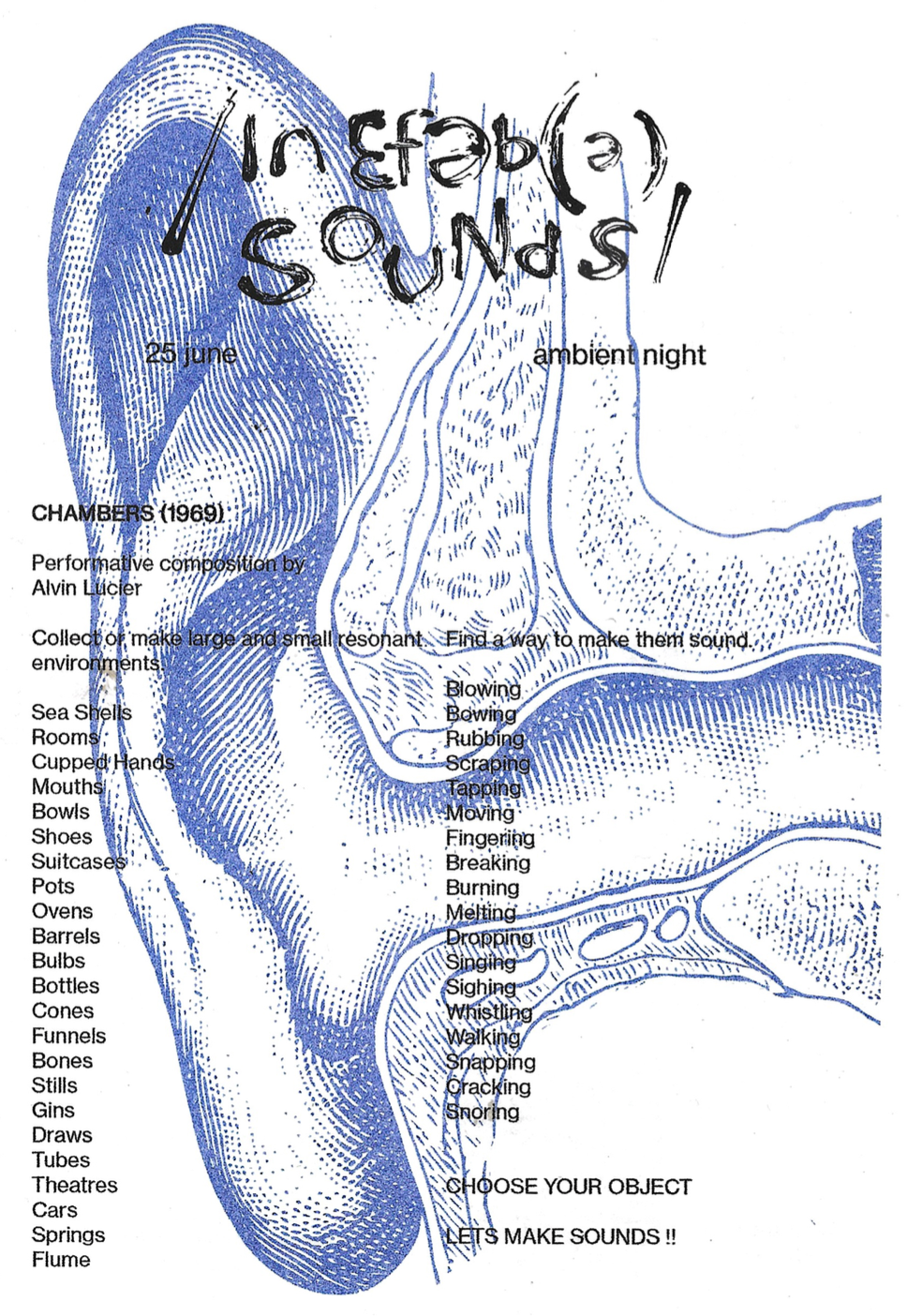 Ambient live night included a participatory performance of Alvin Lucier's Chambers which instructs participants to 'find a way to make [objects] sound environments'. We presented a collection of live performances from local sound artists Daniel Garcia, Lucy Havelock and the MicroPlastics.
Earwitness
The Guitar Social, 20th August 2023